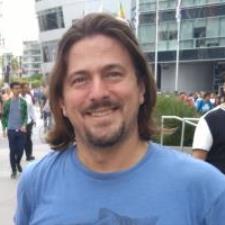 I don't believe there is an iron-clad answer to this question. In my opinion, it's a classic case of "once you know what the rules are, then you can break them."
I was also taught not to begin sentences with conjunctions (or more specifically coordinating conjunctions), including "but." Over time, as I kept writing and got to internalize grammar rules, I started noticing that the effect I wanted to create would be aided by beginning a sentence with "and" or "but," usually to create a dramatic pause for the reader, so I started doing it occasionally, but always knowing that I was "breaking the rule." (There was a great actor who gestured too much onstage, so he started rehearsing with his arms lightly tied at his sides; when he broke the bonds, he knew that was a gesture he really needed.)
All of this is to say yes, I've been seeing it a lot more too, and within a generation, there may be no rule at all about beginning sentences with coordinating conjunctions. For now, though, depending on where you are as an English writer, I would recommend following the rule and not beginning sentences with "and," "but," or "or." Force yourself to either either connect the ideas in one sentence or find a more elegant way to rewrite the second one to indicate its relationship to the first.
And only when that becomes a habit, consider breaking the rule for effect.