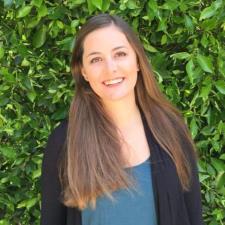 Elizabeth T. answered • 03/19/19
Experienced tutor with an MPH in Epidemiology
Before commenting on specific strategies, I have two pieces of advice:
First, try not to get too "in your head" about your performance. It's possible that the decreasing score you're seeing is due to testing anxiety. There are a lot of resources out there on the web with tips and strategies to help keep you calm and confident before a test. Practice deep breathing exercises and giving yourself "pep-talks" while you study so you know what to do if you're feeling shaky during the actual test. The SAT tries to get a good overall picture of your scholastic aptitude, but a certain amount of your score is just luck of the draw. There's really not enough questions to get rid of the role of random chance in your score. Sometimes you'll do better and sometimes you'll do worse. Which brings me to my second point...
When it comes to standardized testing, practice matters. The SAT likes to recycle question types, and most questions you'll encounter will fall into one of a limited number of categories. The more familiar you are with how the SAT asks questions, the more comfortable you'll be with answering them -- even if you don't know the specifics.
As for specific strategies, I suggest the following:
Assess your weaknesses. Are you bad at time management? Is there a particular style of question that's throwing you off? Do you spend too much time answering the challenging questions? Are you regularly eliminating answer options, and if so, are you eliminating the right answer? When you do that, target your practice time towards the weaknesses you've identified.
As you score your practice problems, spend time writing out explanations of why the correct answer is the best answer and the other answers are wrong. Do this before looking at the explanations given by your prep material, if provided.
Find a passage reading strategy that works for you. There isn't a one size fits all option, so experiment. Personally, I tend to skim the passage first, read the questions (but not the answers) secondly, go back and read the passage much more closely while making notations, and then go back and answer the questions. Once you find a strategy that works, spend sometime practicing that strategy without a timer to increase your competence at using that strategy. Once you feel confident, start practicing to a timer.
Don't be afraid of notation. Underline things that seem important. Don't just cross off wrong answer options -- write notes telling yourself why that answer is incorrect. If you don't know a word, circle it and try to come up with options from context clues. Underline or circle important prepositions. Draw diagrams if it helps. Note sentence tenses. Put pluses or minuses above words that are positive or negative. Oftentimes, the SAT will try to trick you with specific word choices, so pay attention to words like ALWAYS and NEVER.