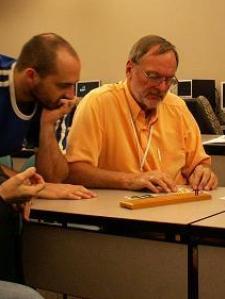 Kenneth S. answered • 05/04/18
Expert Help in Algebra/Trig/(Pre)calculus to Guarantee Success in 2018
How would you SOLVE this? By the usual steps to isolate g.
Do the steps one at a time; to the right of each step, write the justification. Done!!
Examples of justifications: using additive inverse of a constant to eliminate that term from left side; dividing both sides by a coefficient to yield (1)g = ...