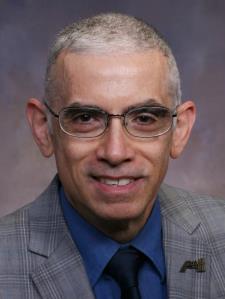 Arturo O. answered • 03/23/18
Experienced Physics Teacher for Physics Tutoring
This is a centripetal force problem. Assume the aerodynamic lift L is perpendicular to the wings. If the wings are tilted by θ above the horizontal, the lift is tilted by θ from the vertical. That makes L sinθ the horizontal component of lift, which actually points in the radial direction. The vertical component is L cosθ, and it must equal the weight of the airplane. Set the horizontal (i.e. radial) component of lift equal to the centripetal force.
mv2/r = L sinθ ⇒
r = mv2 / (L sinθ)
L cosθ = mg ⇒
L = mg/cosθ
r = mv2 / [(mg/cosθ)sinθ]
r = v2 / (g tanθ)
You know v, g, and θ. Plug in the numbers and get r.