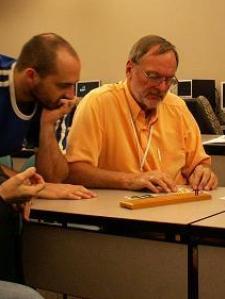 Kenneth S. answered • 01/26/18
Expert Help in Algebra/Trig/(Pre)calculus to Guarantee Success in 2018
Locate the two numbers on the number-line. The one that is farther to the right is the greater of the two.
This works regardless of the swigns of either number.
if A < B, then 0 < B - A. That is, subtraction gives a positive result when A < B, otherwise the reverse is the case.
(This also works for any signs on the numbers.)