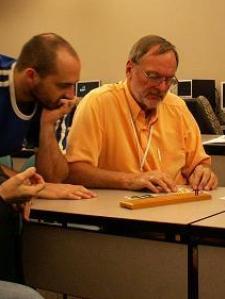 Kenneth S. answered • 11/13/17
I unveil the mysteries and secrets of trigonometry & you'll love it.
Draw a sketch of movement from start point, 14 km East (to the right on your sheet) and 9 km South (downward). Both of these arrows ought to begin at start point. Next, draw a rectangle in the 4th quadrant, using the arrows as two sides.
Using this sketch, draw the Diagonal of the above rectangle. You can now find the desired angle and the resultant distance--using basic triangle trigonometry.