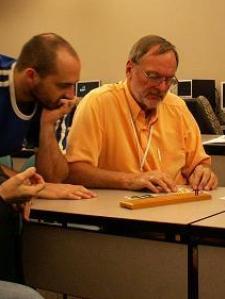 Kenneth S. answered • 09/19/17
Expert Help in Algebra/Trig/(Pre)calculus to Guarantee Success in 2018
A: Proportions are spotted 2, striped 5, so probability (striped hat) is 5/7
B: spotted hats:striped hats = 2/5
C: assume counts are spotted 2x, striped 5x; after discarding 5 spotted hats, there are 2x-5 remaining(spotted).
Then spotted hats:striped hats = (2x-5)/5x = ½.
Just solve the above equation for x and then the #of spotted hats (2x-5) can be stated. NB: it must be an integer > 0.