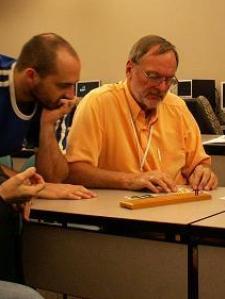 Kenneth S. answered • 08/21/17
Expert Help in Algebra/Trig/(Pre)calculus to Guarantee Success in 2018
given two points (4,0) and (0,1), the slope m is -1/4. The second point that I listed is, in fact, the y-intercept.
If you want the slope intercept form, then y = -¼•x + 1.
If you want standard form Ax + By =C then I suggest that you multiply the above equation by four and collect both the x and y terms on the left side of the equation, leaving a constant alone on the right side.