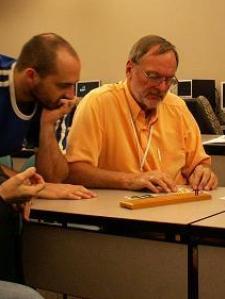 Kenneth S. answered • 03/12/17
I unveil the mysteries and secrets of trigonometry & you'll love it.
Draw and label a stick figure of this situation...two right triangles sharing the same vertical leg 555' in height.
Call the distance from base of monument to Tami a, and the distance from base to Dustin b.
tan 38o = 555/a; tan 64o = 555/b. Now you can solve for a and b (be sure calculator is in degree mode).
Answer: a+b.