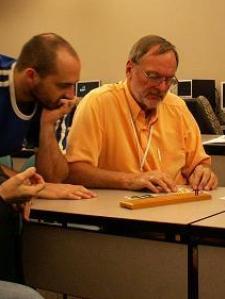 Kenneth S. answered • 02/26/17
Expert Help in Algebra/Trig/(Pre)calculus to Guarantee Success in 2018
You have been given three points (in each of three problems).
Take two points at a time--and compute the distances in each of these three cases.
Then see if the square of the largest distance equals the sum of the squares of the other two distances; if so, you have aright triangle on your hands.