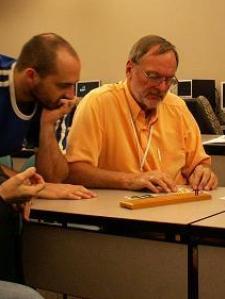 Kenneth S. answered • 01/18/17
Expert Help in Algebra/Trig/(Pre)calculus to Guarantee Success in 2018
There are some errors (in English):
craft should be crashed, probably
tip of the ones should be tip of the once.
To work this problem, draw (in profile) a right triangle representing the tree in its fallen position.
The horizontal leg will measure 24 m and the hypotenuse will measure 36-x and the vertical leg will be x.
(You see that the upright part plus the 'hypotenuse' totals the original height, 36 m)
Use Pythagorean Theorem to solve for x.