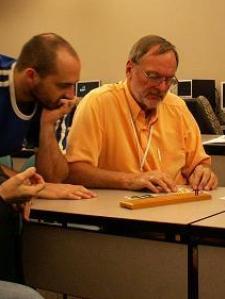 Kenneth S. answered • 11/27/16
Expert Help in Algebra/Trig/(Pre)calculus to Guarantee Success in 2018

Given: m ⊥ l, n ⊥ l. Prove m || n
IN A PLANE, 2 LINES PERPENDICULAR TO A THIRD LINE ARE PARALLEL TO ONE ANOTHER.
Lacking the figure showing where angles 1 & 2 are, I decline to answer further.
Line "l" can be considered to be a transversal, and then two alternate interior angles are equal (congruent right angles) and then that proves that the lines m & n are parallel.
Given: m ⊥ l, n ⊥ l. Prove m || n