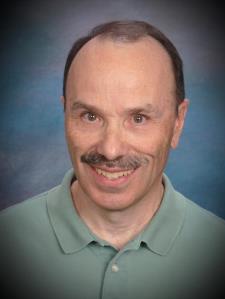 Philip P. answered • 12/06/21
Affordable, Experienced, and Patient Geometry Tutor
The equation of a circle is:
(x-h)2 + (y-k)2 = r2
We need to find the location of the center, (h,k), and the radius, r. Let's label the three given points A, B, and C:
A = (-1,0)
B = (0,-1)
C = (0,2)
There are several ways to solve this and all of them are a bit involved. Here's an approach that finds the circumcenter of triangle ABC. The circumcenter is the center of our circle. It helps to plot points A, B, and C on a coordinate plane. You can use an app like Geogebra or Desmos.com. Those apps also have features that will find the circle for you to help you check your work.
Find the equations of the lines AB and AC. The general form is y = mx + b. Use the slope formula to find m. The slope formula is:
m = (y2-y1) / (x2-x1)
Then plug in the coordinates of one of the endpoints of the line segment back into y = mx+b
and solve for b
Use the midpoint formula to find the midpoints of AB and AC. The midpoint formula is:
midpoint = ( (x1+x2)/2, (y1+y2)/2 )
Find the equations of the perpendicular bisectors of AB and AC. The slope will be the negative reciprocal of the slope of the line you are bisecting. For instance, if AC has a slope of 2, the perpendicular bisector will have a slope of -1/2. Plug the coordinates of the midpoint into the equation to find b.
Set the perpendicular bisector equations equal and solve for x. The solution (the points where the two lines cross) will be the x-coordinate of the center of the circle, x = h. Plug that value of x into the equation of either perpendicular bisector to find y = k. You now have located the center, (h,k)
To find the radius, use the distance formula to find the distance from the center, (h,k), to any one of the points A, B, or C. That distance = r. You now have the full equation of the circle.
distance = √[(x2-x1)2 + (y2-y1)2]
The answer is (x-0.5)2 + (y-0.5)2 = 1.582