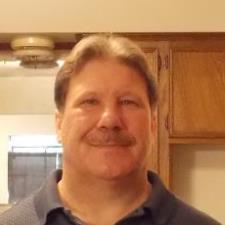 Jacob N. answered • 06/09/21
25 years of experience teaching high school chemistry!
To solve this problem, begin with the ideal gas law equation:
PV = nRT
(.77 atm)(18.95 L) = n(0.08206 L x atm/mol x K)(295 K)
Solving for n, the number of moles, we get 0.60 moles of neon.
To complete the problem, you then simply convert the moles of neon into grams of neon...
0.60 mol X 20.18 g/mol