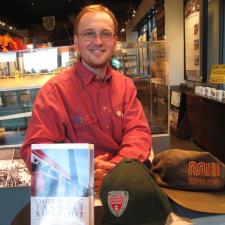 Hello,
You ask some very good questions about writing your personal statement for your college application essay. To answer each of the questions that you posed here:
*A compelling topic could revolve around one or more of your proudest and strongest accomplishments as a student or person in general. You could identify and then describe a person, moment, or individual interest/personal pastime of yours that really inspired you in some fashion in your lifetime to date and how they led to you experiencing an epiphany of some kind and/or becoming a better person at that. Basically, whatever subject matter moves you the most and fits within the parameters of the essay writing prompt itself will work well.
*In terms of what you should not say: anything that goes off topic the slightest bit and/or has nothing whatsoever to do with the essay topic at hand should be removed from your essay. You will likely find that to be true after you read your essay at least one time all the way through from beginning to end as you edit it for content.
*If you feel that your having been assaulted left a huge impact on you in terms of your perspective, outlook, future, etc., then feel free to include its underlying background in your essay. Only if you feel that it veers off topic in some fashion should you refrain from discussing it in your essay.
*Your cultural identity can help to bring the topic of student diversity into the picture both on paper in your essay and ultimately in the admissions decision making process for the colleges and universities that you are applying to in terms of your being able to bring such diversity to your prospective school going forward. Your own cultural identity can/may also be an example of your uniqueness as a person, so definitely highlight it accordingly in your essay writing.
*If one or more instances in which you feel that you messed up in a class in school influenced you to do better the next time(s) around after having learned from your errors, then be sure to make note in your essay about how such growth occurred on your part and made you a wiser person long-term due to the given experience so that the colleges and universities that you are applying to are able to realize that fact up front. Moreover, you yourself will be able to prevent others from making the same mistakes you may have made yourself in your past.
I hope these tips help you write a terrific personal statement! If you are interested in receiving some tutoring support with the writing and editing process for your personal statement, feel free to reach out to me and I will be glad to provide you with the writing assistance as desired on your part. I have much experience helping students write successful personal statements for college, with the student applicants in turn gaining admission into their top schools of choice.
Good luck with it all!