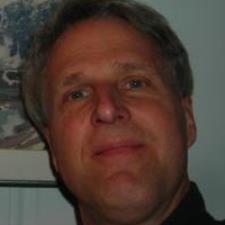 Stanton D. answered • 02/11/21
Tutor to Pique Your Sciences Interest
So Dawson H.,
What you should do on this problem, is scan through once to pick up essential information. If you didn't know that Li2O was the product of the oxidation, you do after scanning all the parts of the problem.
You'll also need a periodic table, to obtain your elemental masses.
You are given the reactants, in specified masses. At this point in your course, you should know that you must:1) write a balanced chemical equation (reaction) in which the numbers of atoms of each element match on each side of the = sign
2) convert your reactant masses into moles of each, by dividing by their respective elemental masses;
3) check how the ratio of the moles of reactants provided matches against the ratio of moles of reactants in the balanced equation, this tells you if you have excess Li, excess O, or are they exactly balanced;
4) calculate the amount of products formed, using all the limiting reactant and an equation- proportional amount (in moles) of the non-limiting reactant;
5) convert those moles of product, and moles of unreacted non-limiting reactant, back into masses, using values for elemental masses as needed, and answer all parts of the question.
6) Find yourself again!
-- cheers, -- Mr. d.