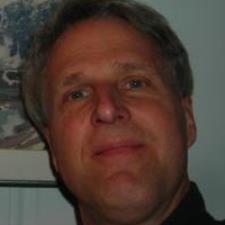 Stanton D. answered • 11/07/19
Tutor to Pique Your Sciences Interest
Hi Baeleigh B.,
I, too, am confused about the relationship of the question asked to the information you have provided. Since the ratio of 204Pb/206Pb in the sample is provided, it's trivial to find 206Pb/204Pb -- it's just the (multiplicative) inverse.
But I suspect the question you asked is just one of a series of questions, and that you will be asked to either solve for an age of a (the) sample, given the relationship(s) between U decay (per isotope!) and Pb daughter isotopes, or deduce something else about the sample -- for example, did you notice how low the 204Pb is in it?==> does not have "natural" lead present ==> formed from decay of some other metal (hint, hint!). But since that happens through quite a network of element/isotope routes, you might need to model with computer help? (Excel spreadsheets are easy to generate; keeping track of all the isotopes as separate columns, and setting up the decay equations, is the major work. Also, picking a good time increment for successive rows: that's too complex to go into here.)
But hang in there. You might ask your teacher what "common" lead is defined as, since it was purified from some body of ore, and not all ore bodies are necessarily equal in composition, isotopically. (look up Google: isotopic composition ore bodies ). Relating to that, I've always been troubled by the assumption that initial conditions for a newly-formed rock are well-known, with respect to radioisotopes, allowing calculation of the time since the rock was formed. If igneous rock comes from mantle magma, isn't the magma also decaying, as well as perhaps exchanging some metals with Earth's molten core (also decaying)?
Anyway, hope this gets you through that initial question, -- Cheers, Mr. d.