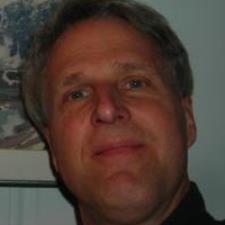 Stanton D. answered • 05/11/20
Tutor to Pique Your Sciences Interest
Hi Asked,
Something you would need to consider is, what is the particle shape of these mica samples? Is it fairly flat plates? If so, you should be able to just dust them down on the tape, maybe brush gently to turn them flat on the surface.
Flat plate mica etc. is commonly used in cosmetics as pearlescent products. The platy material aligns on a surface (e.g., skin) just fine with the shear of application, in a vehicle. I don't think the tape adhesive could compete with the resin bond. But, if you needed to, you might reduce the tape adhesion by something as simple as chilling the tape + support, then breathing down on it, before dusting the sample on. That would put a film of water on, which should be labile, perhaps, without interfering with the resin bonding. A little pretesting would go a long way!
Why the polishing? Physically, the mica should be crystalline and planar already, and if it isn't, polishing would be as likely to tear up the surface as to smooth it?
-- Cheers, -- Mr. d.