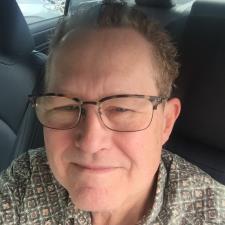 Bob A. answered • 08/17/19
20 Years Making Science and Maths Understandable and Interesting!
Vectors add and vector fields add, so yes, all the fields of the components will add up to yield a "collective" field. But since the planets are all moving and their fields move with them, the field of the solar system will be time varying. In addition, although I have not fully studied all of them, the fields of the planets are likely all time varying.
The earths field is definitely time varying. The north magnetic pole of our earth is hundreds of miles from where it was when I was a child. It has in the history of the earth even flipped, north to south, and is likely to do so again some time in the future.
(What will happen to compasses and our gps system when does if those things are even still relevant technology at the time? Or what will happen to pigeons or the countless other organisms that have some sense of the magnetic field I wonder.)
So, all in all, the system's total field will be changing.
Will it be changing quickly enough that it will look random or be pseudo random and so not be useful in any predictable way?
A factor affecting the randomness or time variance is that all our planets orbit in somewhat of a plane. (The outcast planet Pluto is the only exception that does not orbit in the same plane as the others.) This will give the overall field of the system a likely "north" and "south" pole that is aligned with the systems axis.
Well, I am saying that the general answer to the question is - Yes.
And that it will scale up to larger systems.
But I may have raised more questions than answered and certainly not given a quantitative answer as to what the field will be. A solution to what those fields may actually be is beyond my and maybe anyone's computing capability.