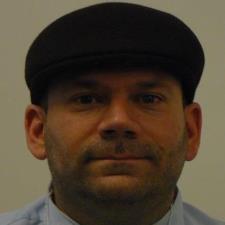 I'm sorry I used Excel.
I copied your data, pasted in Excel,
did text to columns, and sorted it.
I colored the data in groups of 500 per the directions
so as to make it easy for you to put them in a histogram.
The largest group is the black group which contains
the median and mean average, so that suggests
normal distribution (bell curve). However, the green
group, as shown below is in a very close 2nd place.
I would be tempted to say it is BI-MODAL.
Here are the stat. parameters:
135 min
8445 max
2342.754386 mean
2130 median
1398.394159 std.dev
So as to get a fair, random sample, we need
to examine the distribution. THere are N=57
statistics broken down per bin as follows:
RED 1/57 =1.75%
BLUE 4/57 = 7%
GREEN 12/57 = 21%
ORANGE 9/57 = 15.8%
BLACK 14/57 = 24.6%
BROWN 4/57 = 7%
PURPLE 7/57 = 12.3%
Maroon 4/57 = 7%
final dark black 1/57 = 1.75%
10% of 10 is 1, so anybody at 10% or
more usually gets put in the sample.
So here's the sampling strategy:
green 3
orange 2
black 4
purple 1
Note that the outliers in Red, maroon,
checkered, and dark black do not get picked,
while we pick an extra stat from the middle.
Yes, it had an affect on the mean and standard deviation.
I have uploaded the spreadsheet under the name stats57.xls