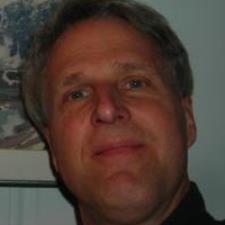 Stanton D. answered • 03/25/20
Tutor to Pique Your Sciences Interest
Hi "Asked",
There are two separate concepts here: 1) do you want an area for a shape defined by an equation, with the equation solved exactly by the given points, or
2) Do you want to do a point-to-point segment-bounded shape calculation?
If the former, you have quite a job cut out for you, unless you use a program designed to test for a conical section, etc.
If the latter, that's simple. Choose a point on the co-ordinate plane, and calculate the area(s) swept out as a ray from that point sweeps along each segment from point-to-point. Since you have the vertices for each such triangle swept out, use the formula for triangle area from vertices, either via the side lengths -- or directly as a determinant from the matrix expression with the coordinates (see for example https://www.onlinemathlearning.com/area-triangle.html ). Easiest if you choose an "interior" point for this, so that all your triangles are positive area values, and you're not back-tracking, etc. ....
-- Cheers, -- Mr. d.