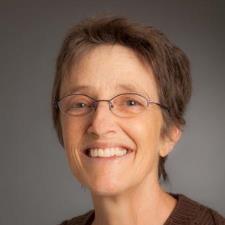 The answer is yes. Before there was HDR Pro, high dynamic range was accomplished using layers. You need to be familiar with the use of masks, and know what you are looking for.
Before beginning I recommend selecting the proper, and identical, white balance for each file so that matching color temperature will not be an issue once you get started. Do this in Camera Raw if possible. Once adjusted you DO NOT NEED to open the files individually.
Use the Photoshop command 'Load Files into Stack' ( File>Scripts>Load Files into Stack). This brings up a dialog box which will allow you to navigate to your files and select the ones you need. Be sure to check 'Attempt to Auto Align Layers' in the dialog box.
Once the layered file is ready for you, label the layers so you know which is which - 'Normal'. underexposed 1stop, Under 2 stops, Over exposed 1 etc. I like to put the Normal Exposure layer at the bottom of the stack and then arrange them in order from Most Underexposed to most Overexposed.
Here's where the masks come in. I teach this technique with Black layer masks that are to be painted on with varying amounts of white to reveal the desired areas' exposures, but you can of course do the opposite. You will see only the Normal exposure now. Beginning with the darkest exposure, paint on the mask with white color a soft or hard brush, as required, to reveal the areas of this layer that were captured with in the highlights with most detail. For extreme accuracy you can select the areas you want to reveal, and then with the mask selected choose to 'Edit>Fill' the selection with white. If pure white reveals too much detail bring it down with a small amount of black on the layer.
If layers are familiar to you, and you work on many of these in one day, you can complete them fairly quickly. Some of the effects available with the HDR Pro plug in will not be available to you without special filtration, but high dynamic range can defintely be achieved.