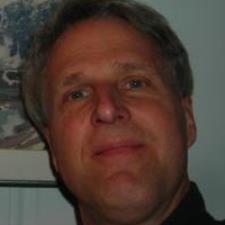 Stanton D. answered • 10/06/14
Tutor to Pique Your Sciences Interest
Wyatt,
It's important to specify how "error" is defined here (I've seen a lot of confusion on this during 20+ years as an analytical chemist). What you want is the true value of density for your unknown substance. Now, let's say that you draw a water-soluble unknown into your pipet, which contains traces of liquid water. As a first approximation, and if the substance forms an "ideal mixture" with water, then if the unknown is more dense, AND the pipet discharges with the same delivered volume, then SOME of the water may be discharged, and your experimental mass delivered will be lower than proper. (You might think this should be called a "negative" %error, but terminology does vary on this!)
However, just look at all the assumptions you made along the way here!
First is the assumption that the unknown is miscible with water -- it may not be!
If it does mix, it might not be an ideal mixture (in fact, ideal mixtures are the exception), so you might have considerable contraction or expansion!
The delivered volume might not be the same for organic liquids as it is for water, because the surface tension in the tip will differ (let alone that viscous samples will take forever to drain -- look up "the Pitch Drop Experiment" if you want an extreme example). The way you get around this in the lab is to use "to contain" ("TC") pipets, which you rinse out as part of the delivery. But that won't work for you in this usage!
The slug of mixed liquid may be segregated in the pipet and discharged in a way that you might not predict or reproduce from trial to trial.
As an extreme example, I once worked with a liquid that, although mobile, clung tenaciously to the pipet walls as it drained, then suddenly "broke", mostly draining but leaving small droplets stranded along the way. Impossible to control (the behavior was independent of drainage speed), analytical accuracy and precision were trashed!
So, while you're correct to say, "the density would be lower" (assuming you mean the experimental value, not the true value!), there are a lot of confounding variables to consider.
By the way, you probably already thought to blot the tip thoroughly dry of water between liquids -- didn't you?