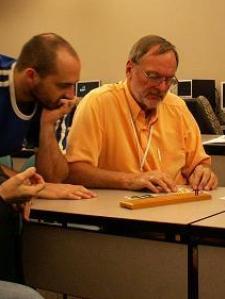 Kenneth S. answered • 05/01/18
I unveil the mysteries and secrets of trigonometry & you'll love it.
Let's VERIFY this (proposed) identity. First, note that the denominator is the producrt sin x sin y, on left hand side.
Expanding the left hand side gives
cos x cos y + sin x sin y ALL OVER sin x sin y; dividing gives us cot x cot y + 1 which is identical to the right hand side, so this identity is verified.