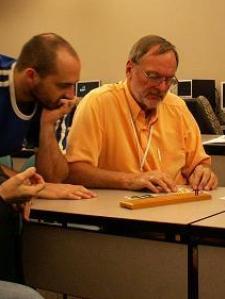 Kenneth S. answered • 12/14/17
Expert Help in Algebra/Trig/(Pre)calculus to Guarantee Success in 2018
Your inequality can be rewritten as 2y < x - 6 or y < ½x - 3.
Graph the line y = ½x - 3 as a dashed line (------) and shade all of the area below that line; this region represents the solution set. Below because y < something. (When obtaining y< something, you would shade above the line.)
These solution sets are HALF PLANES (with or w/o the boundary line included; boundary would be included in the cases using ≤ or ≥).