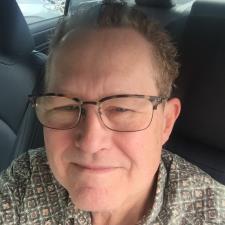 Bob A. answered • 08/06/14
20 Years Making Science and Maths Understandable and Interesting!
For part A you have ignored the potential energy at the starting position of 1.5 m above ground.
Ui = mgh = (0.005kg) (9.81 m/s2) ((1.5 m) =
For part B finding the max position is needed as you do.
But not that way. You have U2 - v2 How can you subtract velocity from energy?
Since at the top vf = o we can take advantage of that and the fact that the up and down problems at symmetrical/mirror images with the falling velocity = initial velocity at the same height.
Δx = vf2 / 2a So you can see you were doing the correct maths with numbers but but not from the right formula.
Now for the second part of B
U = mgh that's right, but h is the 20.39 m + 1.5 meters ot less than less than
So for a) K = the 1 J , and U = mgh where h is 1.5 m - then total them.
and for b) K = 0 (zero v at top) and U is mgh with h = (20.39 m + 1.5 m)