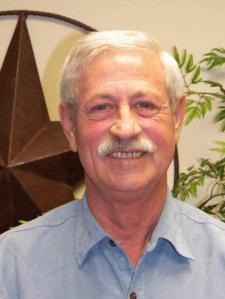 Gene G. answered • 03/20/17
Retired Electrical Engineer - ACT Prep, Free Official Practice Tests
The first step is always to convert the English into equations to make it math problem.
Read through the problem first to get the general idea of what's going on.
With involved problems like this, look for things that you can write expressions or equations for, then figure out how to put them together.
This lets you break the complex statements into small pieces and deal with them one at a time.
From the read-through, we know there are two investment amounts that we will need to find. Give then variable names.
Call them A and B.
"George invested some money at 5%."
That's the amount we will call A. We don't know its value yet, but we have a name for it. That's just as good.
"George also invested $56 more than..."
You're going to add 56 to something.
"... 5 times that amount ..."
That's 5A
5A is what we're adding 56 to!
5A+56
That's how much George invested at 10%. Call it B.
B = 5A+56
Now we have expressions for the two amounts, so we can write equations for the interest for each part.
We'll use the expression for B in terms of A so there's only one variable.
A is invested at 5%, so its interest is:
IA = 0.05A
B is invested at 10%, so its interest is:
IB = 0.1(5A+56) = 0.5A+5.6
The total interest received is 1434.50, so:
IA + IB = 0.05A + 0.5A + 5.6 = 1434.50
Finally, we have an equation that we can solve. Now it's just an algebra problem.
Solve our equation for A:
0.05A + 0.5A + 5.6 = 1434.50
0.55A =1434.5 - 5.6 = 1428.9
A = 2598.00
Remember:
B = 5A + 56
B = (5)(2598) + 56
B = 13046.00
And there it is!