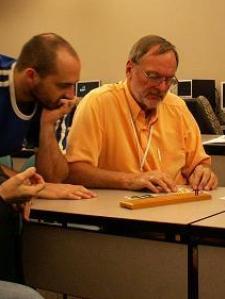 Kenneth S. answered • 03/20/17
I unveil the mysteries and secrets of trigonometry & you'll love it.
If you make a fairly accurate sketch of this situation, you will have a right triangle with hypotenuse 300 m, and an acute angle of 13 degrees whose other side is a horizontal leg of the right triangle. The answer cannot be A because the leg cannot exceed the hypotenuse. The other leg (vertical) will be smallish because it's opposite the small angle, 13o.
This rules out answers C & D. By default, choose B, with no calculations needed whatsover.
If you insist upon calculating the answer, use cos 13o = x/300 and solve for x.