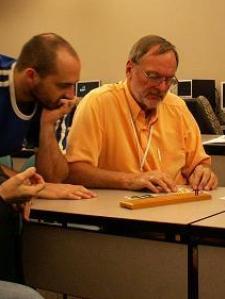 Kenneth S. answered • 10/11/16
Algebra II EXPERT will help you survive & prosper
10C5; order isn't important, just the content of 5 specific questions, so it's a combination problem.
on the other hand, a great teacher in a class of known cheaters would be advised to make different arrangements, in which case the (higher) answer would be 10P5.
Which answer is chosen depends on the definition/interpretation of

different.