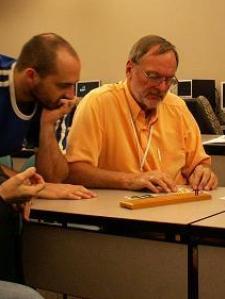 Kenneth S. answered • 02/08/16
Expert Help in Algebra/Trig/(Pre)calculus to Guarantee Success in 2018
To evaluate a polynomial at c, do synthetic division by c into this representation of g(x):
9 0 -8 9 -5. Note the presence of 0 whenever there's a missing (e.g. x3).
I assume you know how to perform the synthetic division work. The last number that you develop ('remainder') is the value of g(c). Of course, you can CHECK your work by ordinary evaluation of g(c), by substitution into the polynomial.