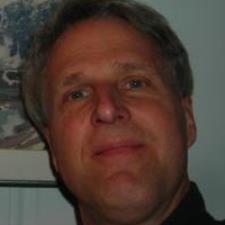 Stanton D. answered • 11/25/21
Tutor to Pique Your Sciences Interest
Hi Gnarls B.,
In short, because they can be.
The selectivity ratios for the variously ionically-charged species in the typical separation are large; elution is per ionic strength, not by a lengthy flowing equilibration, therefore a column need not be very long. And also, because the species are trapped on the column very rapidly, there doesn't need to be any long "header" on the column. Although the resin particles are typically much larger than the 2-3 micron-sized particles present in HPLC silica-based packings, the above factors allow a shorter column. But you still need sufficient exchange capacity (proportional to volume) to handle all the analyte. So the geometry requires a wider column.
All these factors make it possible, and reasonable, to have short, squat ion-exchange cartridges or columns.
-- Cheers, --Mr. d.