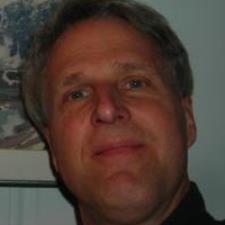 Stanton D. answered • 07/19/21
Tutor to Pique Your Sciences Interest
Hi Jesset C.,
1 looks good (assuming the KOH can dissolve that much!)
2 looks good, they tried to sucker you in with B, which was correct as GRAMS, not moles!
3 looks good, I think you might be able to do that mentally, since MW NH3 ~ 17 which is about 55/3
4 is incorrect, try re-working it, you should get D, I figure.
5 is the best choice, although it is by no means certain that the solutes will precipitate out! it depends on their individual identities (as well as any cross-reaction products of their various ions, that's called metathesis, by the way). It would not be usual to load up a hot tub with salts, even though that might make it less likely to sustain bacterial or algal growth -- you would tend to shrivel like a prune when you soaked! It might also be worth noting that natural hot springs are sometimes infested with Naegleria fowleri (brain-eating ameba), which is discouraged by salt.
--Cheers, --Mr. d.