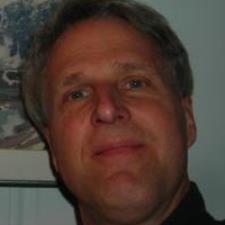 Stanton D. answered • 05/07/21
Tutor to Pique Your Sciences Interest
HI Yvonne G.,
Something doesn't add up in the problem statement. But maybe that "231 degrees from the north clockwise" is intended to be just a directional statement. So you would count off 231 degrees clockwise of North, that's 180 degrees plus another 51 degrees. So slightly beyond SW, right? So relative to E/W, that angle of application is 39 degrees S of W. So the components of f1 are -112*cos(39)i -112*sin(39)j -- in other words, they are both negative_signed components. Remember that force directions, unlike wind directions, are named for the directions they are going towards.
For the f2, N 16 degrees W means, head 16 degrees W of N. So the components are -108*cos(74)i + 108*sin(74)j
I always like to open my angles from the x-axis; that way the i component is always a cos, and the j component always a sin. I'll let you crank out the resultant and consequent direction(s).? -- Cheers. -- Mr. d.