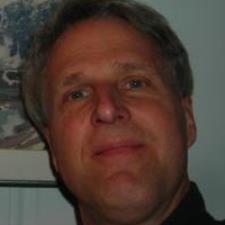 Stanton D. answered • 06/29/20
Tutor to Pique Your Sciences Interest
Hi Hank R.,
you could conceptualize this as a problem involving triangles on the complex plane. You say, wait, this doesn't have anything to do with complex numbers 9necessarily)! But bear with me. The infinite series is built up of a successive sum. Each increment of this sum may be thought of as a displacement on the complex plane. So starting from the origin, the x0 term is the first displacement, the x1 term takes you some distance and direction to a new location, and so on. After the first two terms, you are generating a successively growing "nautilus" shape of adjacent triangles. No incremental term can take you further from the origin than the two legs of the immediately formed triangle, added together as lengths (i.e. the absolute values of their values). Hence, the inequality is established by induction, for the infinite case.
Note that operating in the complex plane merely makes this proof easier to visualize -- it's just as true moving only hither and yon on the real number line, where the triangles are collapsed onto the real number line.
This is incidentally only one of an infinite number of mathematical proofs which use extra dimensions, etc. to establish results on a simpler set of objects. "Re-framing" is just one of a grab bag of techniques mathematicians (or anyone, anytime!) can use to solve problems.
-- Cheers, -- Mr. d.