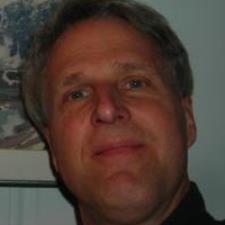 Stanton D. answered • 05/09/20
Tutor to Pique Your Sciences Interest
Hi Holly W.,
So what do you think?
Try putting that y value (y=2) into the slope (dy/dx) equation and see what value you must obtain or approach. Does it matter from which side (> or <) y approaches 2? What kind of line has that slope?
What does that value for a slope indicate about the "slope field" lines?
By the way, the reason you are considering these "slope field" lines, is that the differential equation has many different (an infinite number) of function solutions, but all these solutions are related by having similar slope characteristics, no matter where the actual curves run. But, none of the solutions intersects another of the solutions (i.e. the curves do not cross), because that would mean that there would be 2 different slopes (one for each solution) at the same point on the x-y plane. And that can't be, from the differential equation!
-- Cheers, -- Mr. d.