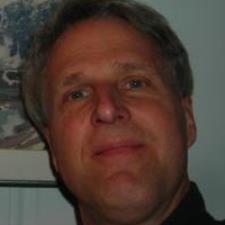 Stanton D. answered • 05/11/20
Tutor to Pique Your Sciences Interest
Hi Khyli L.,
I'll answer this one in a lighthearted way, the same way as squirrels might view it.
(A) If a squirrel eats too many nuts (without digesting), in spite of pulling its darndest to run to a tree and away from a fox, it won't be able to accelerate fast enough to escape the fox. Thus, in the equation F=ma, because m increased, at constant F the poor squirrel's a declined fatally.
(B) Given the poor life-style choice the squirrel made in (A) above, it may still be able to thwart the fox. If it can supercharge its mass even far above that in (A), and if it can acquire momentum towards the tree before the fox tries to nab it, it may be able to simply drag the fox to the tree and up; the fox would be unable to exert enough force to counter the squirrel's inertia. This would be an unusual application of equal and opposite reactions, in that the fox might recoil in shock, which would constitute a rebound (perhaps).
I should point out that I haven't seen instance (B), though the foxes in the local college campus (Princeton University, in Princeton, NJ) seem to have mastered the (A) strategy (personal observation).
Now, as to receiving wave energy, the squirrels certainly are capable of vision, and hearing, and can generate fine poses and emit scolding cries. All of which constitute receiving and or emitting forms of energy which are carried by mechanisms or particles involving wave energy. So conversion of energy from incoming signals to physiologically useful states does depend on tne wave energy incoming; however, the utility of the information is not in its energy but in its information content. And likewise for generation or emission of light or sounds, there's energy emitted but the information content is what other squirrels (and foxes) find useful. Surprisingly, information content can actually be quantified -- it is a measurable thing (or calculatable), just as energy is.
-- Cheers, -- Mr. d.