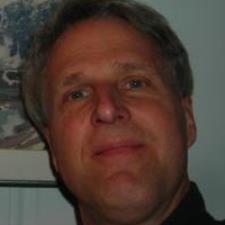 Stanton D. answered • 01/17/20
Tutor to Pique Your Sciences Interest
Hi Rajae S.,
What must you do to translate the word problem (impossible to mentally solve) into a math equation (possible to solve by techniques you already know)?
ALWAYS, you have to assign a variable (or sometimes more than one, but only one here)! Now, what might be the logical choice for a variable? What feature (cost of first item, cost of the other item, total money to start, or total money left over) seems to crop up in each of the facts that you've been given?
If you said, "total money to start", you're halfway there.
Now translate the text into a math equation.
"spent 3/5 of the money" = (3/5)M
"spent 1/4 of the remainder" = well, what WAS the remainder before s/he bought the tie? Can you relate it back to the variable "M"? It was the initial (M) minus the cost of the shirt, that's M-(3/5)M, or (2/5)M right? And he spent (1/4) of that ....
Now, can you take it from there? And, eventually, solve for the value of "M".
-- Cheers, --Mr. d.