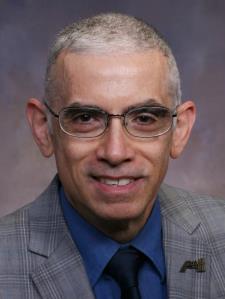 Arturo O. answered • 12/02/19
Experienced Physics Teacher for Physics Tutoring
Are you familiar with the vis-viva equation?
v = √[GM(2/r - 1/a)]
r = distance from satellite to center of planet
a = semi-major axis of elliptical orbit
For a circular orbit of radius R,
r = a = R
Then the vis-viva equation simplifies to
v = √(GM/R)
Note v does not depend on the mass or the satellite; only on the radius of its orbit and the mass of the planet. Therefore if 2 different satellites are orbiting the same planet in circular obits of the same radius, their orbital speeds will be the same, regardless of the masses of the satellites. That is the situation in this problem.