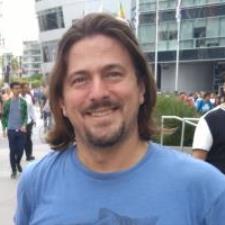 You're off to a pretty good start, and it makes sense that you're getting tangled where you are.
Let's start with the vocab questions.
"Marry" is a kind of informal, all-purpose interjection. Something like "well," or, even better, "dude," "hey," or "yo." It doesn't have a meaning per se; it's more like a way to say, "listen to what I'm about to say."
"Withal" in this case just means "with," except it can go at the end of the sentence. You will also see it used to mean either "in addition" or "nevertheless." But that's a tip for further Shakespeare reading; here it just means "with."
"Sport," I think you've picked up on, means "fun" or "pretend."
So, the basic meaning of the passage is Celia tells Rosalind that love may be good for a few laughs, but nothing more than that. If you want to look back at it and try again with that in mind, then stop reading now. Otherwise, after some asterisks, I'll do my line-by-line modern English version.
********************************
"Hey, go ahead, as a game. But don't fall in love for real, and don't let your game go any farther than you can still be innocent and pure when the game is over."