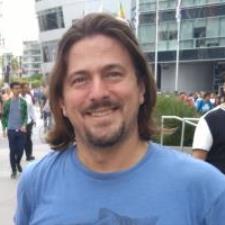 Does he spoil it? It's survived remarkably well for a spoiled play!
Seriously, that's kind of the answer. The notion that knowing the ending of a story spoils the whole thing is a) modern, and b) kind of nonsensical when you think about it. Want to see an example of what I mean? Here's a spoiler for the next Marvel movie: the good guys win. Here's a spoiler for the next rom-com: they get together. Think about how much you know about a movie or book or play from the title alone, and then also from the cover and the poster. Think about how many movies are based on stuff you've already read. Think about how much you enjoy re-watching your favorite movies and shows. Is finding out *what* happens your favorite part? Or is seeing *how* it happens more interesting?
Sure *some* stories rely on a twist ending--usually mysteries. Agatha Christie movies and plays often end with a plea to the audience not to give them away. Some Hitchcocks, the same. Citizen Kane. Usual Suspects. But that's one very specific kind of story.
So let me turn the question around on you. What's the benefit of going to a Marvel or DC movie if you know the heroes are going to win at the end, or of watching a rom-com when you see the two stars on the poster and you know they're going to end up together? Because the answer to that will also be the answer to your question.