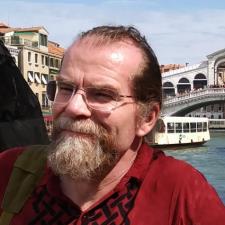 Whether or not anyone could actually prove the existence of God (or Gods) through science - and I'm as puzzled about how that could be done as you are - it's clear that there is good reason why anyone would want to determine if God (or Gods) existed through science.
The old saying "Nature abhors a vacuum" is just as true of human beings. Human beings demand answers, so much so that we will go to the extent of making things up to satisfy our need for knowing. Uncertainly - a state of not knowing - is frightening because it's potentially dangerous. The human ego is determined, at all costs, to ensure its continuing existence - self preservation. Merely the potential for danger is an unacceptable circumstance for the human ego. The problem is that, even the average comfortable Middle Class lifestyle of the early-21st century includes the potential for danger. Indeed, simply existing comes with the potential for danger. How much more potential for danger was there 1,000 years ago or 10,000 years ago.
The fact that being certain about one's circumstances doesn't remove the reality of the potential for danger (or, indeed, the presence of actual danger) is irrevelant. As long as the ego feels safe, then the ego is relieved of the burden of worrying about potential dangers. Essentially, it's an act of self delusion, but one that human beings are willing to indulge in, consciously or otherwise, so as to be relieved of unbearable anxiety.
Thus the insistence on wanting to know, without question, whether or not God (or Gods) exist. Those who have convinced themselves - known as 'belief' - that God (or Gods) exists quite naturally would soothe any doubts they may have by establishing some form of proof. The same applies for those who have convinced themselves that God (or Gods) can't possible exist.