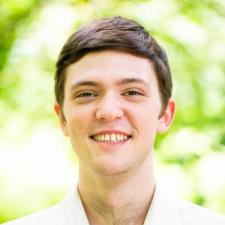 Simon W. answered • 12/04/19
Capable and Enthusiastic Language and Linguistics Tutor
Arabic qaaf and Georgian q'ari are very similar in many ways:
Both are called "uvular consonants*," meaning that they are made by the tongue contacting the uvula in the way back of the mouth (the little dangly bit that cartoonists often draw).
They are both also "plosive" sounds, meaning that the tongue completely closes off the airway and then releases with a slight explosion of air when the sound is produced.
The Georgian sound, however, is special type of plosive called an "ejective."
This means that the explosion of air is more pronounced, and that the pressure to create that explosion comes from constricting the throat muscles instead of moving air directly from the lungs.
It may also sound like there is a little bit of a "catch" afterwards before the vowel begins, because of a process called "glottalization" which does not occur in Arabic.
* Importantly, (re: your final question) qaaf in Arabic is indeed produced a number of different ways across the Arabic-speaking world. The most similar pronunciation to Georgian is the Modern Standard Arabic pronunciation that is also present in some Gulf dialects and some dialects of North Africa as well. This contrasts with the "glottal stop" pronunciation of Levantine and some Egyptian speakers (like the hypen in 'uh-oh') and the /g/ sound that you might hear in southern Jordan and the Khaliij.