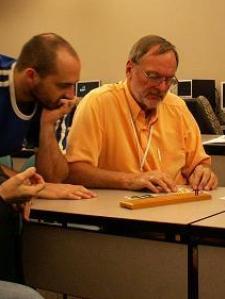 Kenneth S. answered • 04/25/18
Expert Help in Algebra/Trig/(Pre)calculus to Guarantee Success in 2018
The standard form of a linear equation is generally written as Ax + By = C or it can be Ax + By + C = 0.
The C's here would be opposites--it's just a matter of whether you desire all terms to be on one side of the equation, or not.
Also, generally, A is chosen to be > 0 (i.e. no leading negative sign) in the usual practice.
The requirement is simply that both x and y terms be on the same side of the equation.
This is achieved by TRANSPOSING the x term from right side to left side, and this requires changing the sign--it's equivalent to adding 2x to each side of the original equation.