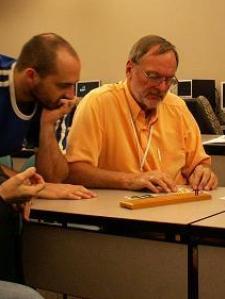 Kenneth S. answered • 03/01/18
Expert Help in Algebra/Trig/(Pre)calculus to Guarantee Success in 2018
when do sine & cosine have equal values? when their arguments are equivalent to 45 degrees or 225 degrees.
therefore 2x+3 = x-12 which means x = -15. But what does this mean? Is it in radians or degrees?
Can you check the answers? A rather unusual problem, it seems to me.