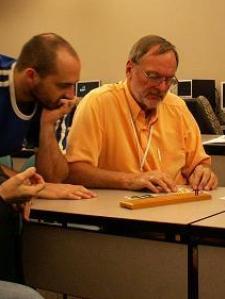 Kenneth S. answered • 01/30/18
Expert Help in Algebra/Trig/(Pre)calculus to Guarantee Success in 2018
Using Descartes' rule of signs, there are NO Real positive roots because there is no change of sign.
Looking at f(-x), we infer that there is either one or three Real negative roots.
Using the Rational Roots Theorem, possible negative roots are -1, -2, -3 and -6.
Synthetic divisions should be attempted; after a successful one (remainder zero), the resulting depressed polynomial can be solved by factoring or if necessary using the quadratic formula.
Also, it appears that this cubic is amenable to group fqctoring, and that may be used to find its roots.
That's how to proceed.