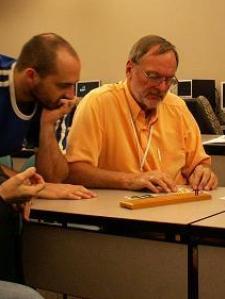 Kenneth S. answered • 01/07/18
Expert Help in Algebra/Trig/(Pre)calculus to Guarantee Success in 2018
Without a diagram (figure) or an exact description of same, any such question is hopeless.
I suggest that you review facts about angles formed by a transversal that cuts parallel lines, and aspects of sum of angles in a triangle, remote exterior angles of a triangle, etc.
ANGLE RELATIONSHIPS IN THE CONTEXT OF CIRCLES IS ALSO AN IMPORTANT AREA TO REVIEW, it you have already arrived at that pint in your course.
You should be able to do such work; it never hurts to REVIEW the textbook, including DEFINITIONS & worked EXAMPLES.