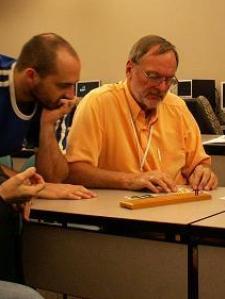 Kenneth S. answered • 11/30/17
Expert Help in Algebra/Trig/(Pre)calculus to Guarantee Success in 2018
AS WRITTEN, WITH NO PARENTHESES, this equals 11 + 3 = 14.
Had there been some parentheses, a different result would be obtained.
Recognize that there is no long horizontal division symbol available in WyzAnt, so there would have to be parentheses, if the division by 3 wereintended to pertain to everything preceding it.