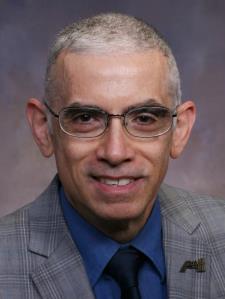 Arturo O. answered • 03/23/17
Experienced Physics Teacher for Physics Tutoring
(1)
If the sheet is infinite in extent, as stated near the end of the problem, its electric field is vertical and its magnitude is constant. You should have seen the derivation of this in class.
E = σ / (2ε0)
Note E is uniform everywhere.
σ = surface charge density = Q/A = Q/L2
E = Q / (2ε0L2)
F = electric force
F = qE
If the point charge is levitated, F must balance the weight.
qE = mg
m = qE / g = (q / g) [Q / (2ε0L2)]
Plug in the numbers and get m.
(2)
Use Newton's 2nd law:
a = Ft/m
Ft = net vertical force
Here use the mass given in part (2), which may be different from the mass you calculated in part (1). E is the same, since E depends only on Q and L.
Ft = qE - mg
a = (qE - mg) / m
If you ignore gravity, then
a = qE / m
Can you finish from here?