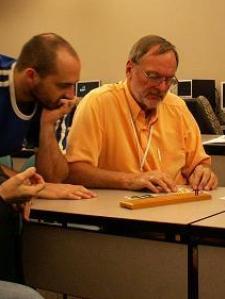 Kenneth S. answered • 05/13/16
I unveil the mysteries and secrets of trigonometry & you'll love it.
On your calculator, do sin-1(0.95), being sure that the calculator is in Radian Mode.
That will be an angle θ in the first quadrant, close to pi/2 degrees, but a bit less.
Another angle, in second quadrant, can be computed as pi - θ.