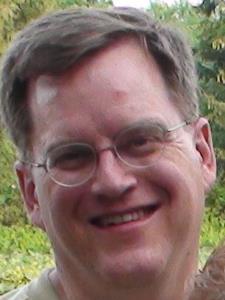 Calvin M. answered • 05/20/15
Physics, Algebra I, Algebra II
It goes up. Do it by example.
Assume a voltage of 100 V
The two parallel resistors of 100 ohm each gives a total resistanc of
Rtot = r1r2/(r1+r2) = 50 ohms
Since the voltage will drop proportionally across the two items in series,
There will be a 66.7 volt drop across the first resistor and a 33 volt drop across the two resistors in parallel.
If you remove on of the 100 ohm resistors that is in parallel, the first resistor will have a 50 volt drop and the resistor remaining in from the two in parallel will have a 50 volt drop.
So the potential difference in the parallel resistor if the other one is removed went from 33 volts to 50 volts. It went up.